Next enameling weekend workshop Is March 3rd & 4th, 2018.
---
Purchase tickets here!
---
I am available to conduct workshops in vitreous glass enameling, watercolor painting, and mixed media for children or adults.  A lifelong arts educator in K-12, I have  taught workshops at the Artisans Asylum as well as other venues.  I am available for private instruction.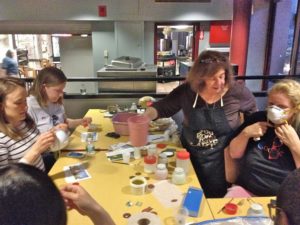 Workshop items shown below are for sale. Please inquire about prices.